2. A young woman had the surprise of a lifetime when, in just 3 years, she became the mother of 9 kids.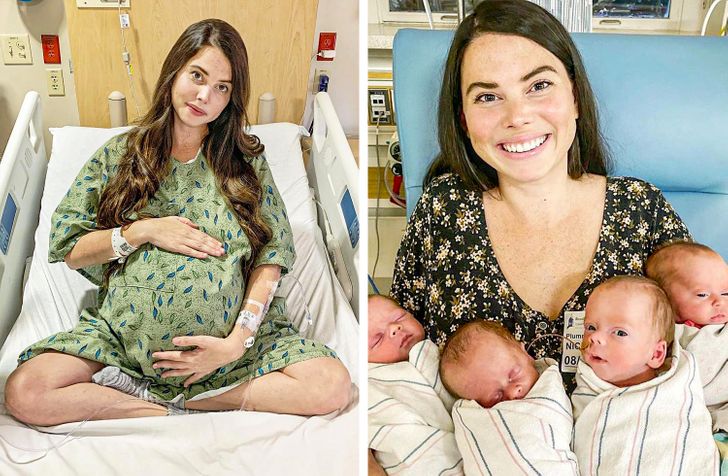 © maxinelee_y / Instagram, © maxinelee_y / Instagram
Not long after giving birth to her first newborn, Henry, in 2017, Maxine Lee and her husband decided to adopt a group of 4 siblings, Aiden, Parker, Connor, and Elliot. But fate still had something in store for the couple.
In May 2020, the young mother announced she was pregnant for a second time, this time with quadruplets. "The chances of conceiving quads without IVF or IUI are about 1 in a million," she revealed in her announcement post. Finally, on July 31st, babies Silas, Theo, Beck, and Cecilia, were born, turning their parenthood journey into an epic saga.
continue reading on the next page