Over a workday, it's good to refill your energy with a break and some uplifting news. From an 87-year-old grandma turned model to the inspiring journey of an Olympic athlete, the internet is full of content that's nothing short of endearing. Get ready to smile from cheek to cheek!
We now shines a light on kindness and positivity with a compilation of joyous tales.
1. A first time model at 87 years old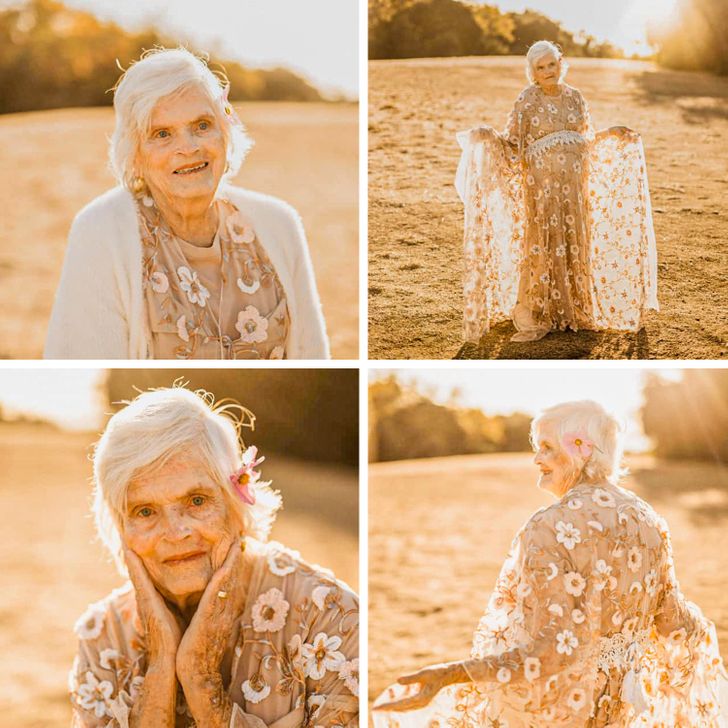 © inthebliss / Instagram, © In the Bliss / Facebook
"The client that was going to wear this dress canceled, so I asked my husband's 87-year-old grandma if she wanted to model the dress for me," said photographer Stacey Marin.